Recent News
---
Welcome to Beer Guide Brugge
We are often asked to recommend the best pubs and bars in Brugge, so we've finally got round to putting our favourite places online in a handy guide, right here. Check out all our Guide entries - which you can search alphabetically or by area - in the 'Pubs' section.

Given that we also get asked for recommendations on Brugge restaurants, and about the best bottle shops, we also have two articles giving our recommendations for both of these as well - please see the 'Articles' section.

Neither of the authors live in Brugge so we appreciate any help or tips. If you find any details in our Guide which are incorrect please do let us know. Please note, however, that opening times are notoriously variable, so please don't be surprised if you find a place closed when it is supposed to be open. For a reasonably accurate summary of the Belgian attitude to opening hours, see the famous sign from 't Terrastje in the photo.

We hope you enjoy our Guide and our recommendations.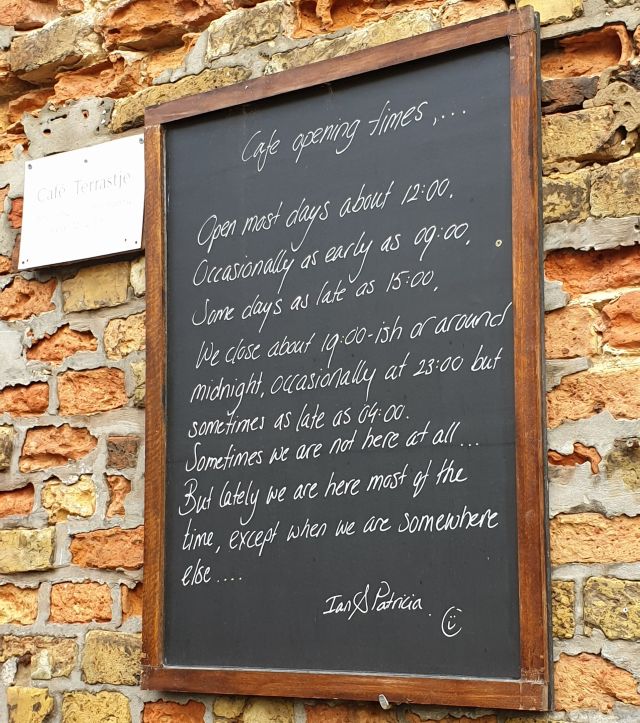 ---