De Bierboom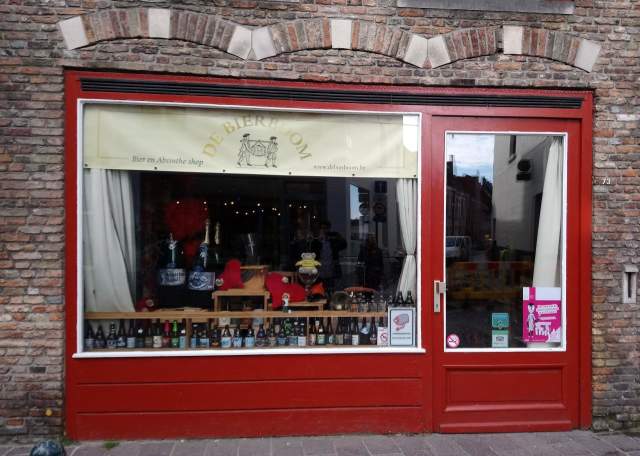 Langestraat 73
Brugge
8000
(Langestraat Quarter)

050 34 99 36

rudy.vossen@pandora.be
Bottle shop bar half way down Langestraat.
Jezza says
Podge described this place as 'quirky' in 'Around Bruges in 80 Beers', and when was Podge ever wrong? Offering around 150 beers – maybe more – it's a daytime only bottle shop and tasting room which is quite modern in style, but the range of beers is pretty good. A couple of doors down from Kelk.
Back to the pub search.
---
---