Cafe Rose Red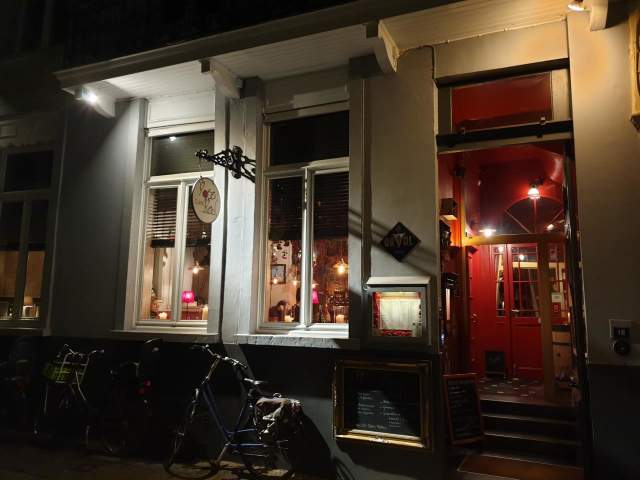 Cordoaeniersstraat 16
Brugge
8000
(Markt, Burg and around)

050 33 90 51

info@cordoeanier.be
Gorgeous, stylish hotel bar with an excellent beer list.
Jezza says
Just a couple of minutes off the Markt, round the back of the two Cambrinus pubs, you will find a touch of sheer class – Café Rose Red. The list has expanded now to more than 200 beers, including many great choices – and the draft list is often very high quality. The ambience is great, and the service excellent. Jan 2023 update: they now serve food - small plates, with quality high - and it can get incredibly busy, so reservations are recommended. It's still ok to come in just for a beer, space permitting, but it definitely feels like the focus has shifted slightly more to food than beer. That said, the beer list is still excellent.
Back to the pub search.
---
---