Cafe Rose Red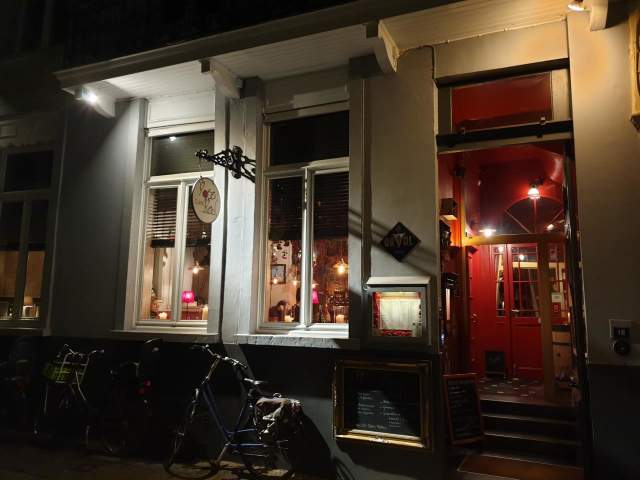 Cordoaeniersstraat 16
Brugge
8000
(Markt, Burg and around)

050 33 90 51

info@cordoeanier.be
Gorgeous, stylish hotel bar with an excellent beer list.
Jezza says
Just a couple of minutes off the Markt, round the back of the two Cambrinus pubs, you will find a touch of sheer class – Café Rose Red. The list has expanded now to more than 200 beers, including many great choices – and the draft list is often of staggeringly high quality. The ambience is amazing, and the service excellent. My only criticism of this otherwise wonderful bar is that there is some very odd pricing - some beers are MUCH more expensive here than in other places locally. It's all a bit odd because many of the beers are priced normally and represent good value. Other than that, this place is superb and very worthy of its Guide 'Top Pick' status.
Back to the pub search.
---
---